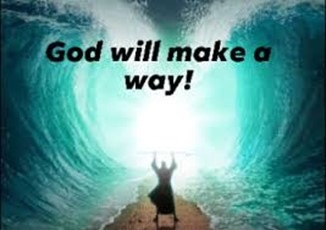 Coming soon to Amazon and Kindle Books

"Climbing Out Of Your Despair with God's Promises"  a Booklet By Laureen Giorgio.
Behold, I am doing a new thing! Now it springs forth; do you not perceive and know it and will you not give heed to it? I will even make a way in the wilderness and rivers in the desert.(AMPC)
Isaiah 43:19
Lessons for living through COVID  and any trial in your life.
In this Episode, Laureen and Tony bring us through the last year and a half of how they made it through the most challenging times in their 54 years of marriage. They will talk about how Tony survived two life threatening hospital stays, one in October and the other, the end of December, 2020. It was not COVID, but was still life threatening.  N
ot to forget the financial crisis it brought to all of us and to our  Ministries. In spite of all of these challenges the Lord gave them rivers in the desert, and is  continuing to lead them through the wilderness, as promised in Isaiah 43:19. 
Sponsored by
130 Soco Rd. Maggie Valley, NC
Delivery by Grubhub

Free shipping in the USA. Jesus, Last Supper Gold plated coin by Leonardo Da Vinci. with a donation of $10 or more with PayPal

(Click on "PayPal" to donate. Thank You!)
Contact us:
livingwithvictory.podbean.com
livingwithvictory.org
"A copy of the official registration and financial information may be obtained from the Division of Consumer Services by calling toll-free within the State.  Registration does not imply endorsement, approval or recommendation by the State." 1.800.HELP.FLA (435.7532)
JESUS IS YOUR UMBRELLA IN THE STORM