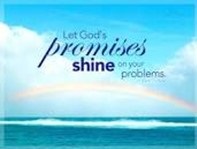 Psalms 91:14-16  Episode 2

6min.

Host Laureen Giorgio 
Take a few minutes for some Hope and Encouragement with Laureen Giorgio
(Download "Your Battle is Already Won" for the rest of the story)
        

Let God's Promises Shine On Your Problems.
Contact us: livingwithvictory@gmail.com  www.livingwithvictory.org
 Donate: Paypal

Living with Victory Ministries, Inc
P.O. Box 1982  Maggie Valley NC 28751
Living With Victory Sponsor click sidebar for additional information.
   Cafe Delivery GRUBHUB
                                        FOLLOW US
S

pecial thanks to Christine and Don Chamberlain,

Organic Bean Coffee Shop Maggie Valley N.C. continued support during these stormy days.
Find us on FACEBOOK,TWITTER, INSTAGRAM, YOUTUBE

Send us your E-Mail for our Newsletter