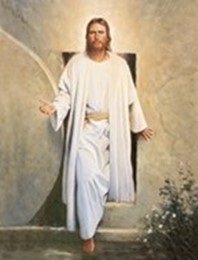 Welcome to Living With Victory Radio Podcasts. Hosts Laureen and Tony Giorgio.

Email us: livingwithvictory@gmail.com, your comments on the Podcast. We love to here from you. Let us know what you like or don't like :0)

Prayer requests are welcome. AS we pray for our Country and the World.
Why Do We Celebrate Easter?
Laureen and I want to give you our stories  with true life experiences of Why. Focusing  on what is going on right now in the World filled with fear and anxiety, we have peace and victory.
Isaiah 41:13 "For I, the Lord your God,will hold your right hand, Saying to you,"Fear Not, I will help you"
Let us tell you about some of the life threatening experiences we both went through in our 53 years together. and  the blessings that followed! what seemed to be the end for us. Happy Easter to you and yours.

Special thanks to Christine and Don Chamberlain, Organic Bean Coffee Shop Maggie Valley N.C. continued support during these stormy days.

Rate our Podcast on Podchaser.com
Download our Podcast  on the App Store
Get it on Google Play
Contact Information:
Living With Victory Ministries, Inc.
PO Box 1982
Maggie Valley NC 28751
828 926 4600/www.livingwithvictory.org
 Sponsor by:
Teague's Cafe  Lunch delivery by GRUBHUB For additional information click on sidebar logo.
Edited and Produced by  Tim Hodges Morning Talk show host on WPTL 101.7FM Canton NC. timhodges@timhodges.net
He has you covered!