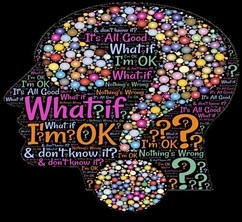 Psalms 94:18-19
When I said, My foot is slipping, Your mercy and loving-kindness, O Lord, held me up. 19- In the multitude of my [anxious] thoughts within me, Your comforts cheer and delight my soul! amp.
  "We get into trouble when we look at our circumstances and take our mind off of Jesus" Laureen Giorgio
Notice how fear, Anxiety and hopelessness creep in. The Good News is, that we could choose what we decide to think and who we decide to think about! 
DOWNLOAD AND LISTEN FOR THE REST Of THE STORY;

How Laureen and I survived a few life threatening situations in our 53 years of marriage and, 37 years (and counting), of serving our Lord and Community.

Living With Victory Sponsor click side-bar for additional information.
Send Your Prayer Request And Comments
Follow Us
Contact Information:
Living With Victory Ministries, Inc.
PO Box 1982
Maggie Valley NC 28751
livingwithvictory@gmail.com
           livingwithvictory.org
   livingwithvictory.podbean.com
Special thanks to Christine and Don Chamberlain, Organic Bean Coffee Shop Maggie Valley N.C. continued support during these stormy days.