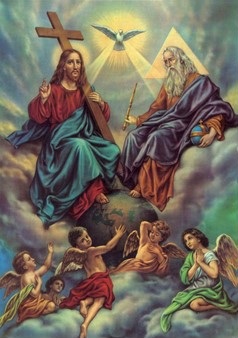 Laureen and I want to welcome Niel and Noemi Guilarte from Wildstyle Media Group,LLC to our LWV  POdcast Team
Find us on all major Platforms Apple,Podbean,Spodify,iHeart.
Do We Understand The Power Within Us? God created us with different gifts and personalities.  We each view life differently; some through positive eyes and some through negative eyes.  When trusting in God, we may start out positive, but when a situation goes on for a long time, we tend to start complaining and doubting anything will change because we can't see how it can change. Some days I just don't even feel like praying. You are no different than we are.

This episode is about fully Understanding the Power within us that can move mountains. Especially with all the storms of life we all have been hit with recently-Mark 11:23 "Truly I tell you, whoever says to this mountain, Be lifted up and thrown into the sea! and does Not Doubt at all in his heart but believes that what he says will take place, it will be done for him."
Sponsored by Teague's Grocery and Cafe' 130 Soco Road Maggie Valley NC 
Now on Amazon and Kindle.
Laureen wrote this booklet to bring some Hope and Encouragement to many of us now facing all types of storms in our lives. Now the devastation in our communities with the Floods and loss of life.

She has put together this booklet from 10 Episodes she did on God's Promises for our lives through His Holy Spirit that dwells within us. Laureen and I want to send you a free copy of her book. It is  a short read and you can look inside the book on Amazon or Kindle. Share it or keep it for yourself 1 book per family. Send your Name and address through email or DM Free shipping in the USA. Offer good till August 31 2021. Thank you

 Click below on title for book page on Amazon.
Climbing Out of Your Despair with God's Promises: Hope and Encouragement  by Laureen Giorgio
Nothing can compare to feeling like you have been thrown into the deep, dark abyss, without any light to guide you. Today, many of us are asking, "Where is hope?" Throughout their fifty-four years of marriage, Laureen and Tony have gone through many storms in their lives that seemed impossible to overcome—from bankruptcy to Laureen's breast cancer and many other trials and tribulations.
They have learned that truly trusting Jesus will see you through to the other side every time.
Life isn't about waiting for the storms to pass, it's about learning to dance in the rain with PEACE, JOY, and VICTORY, because Jesus is your umbrella in the midst of the storm. Thank you- Laureen Giorgio

Find us on all major Platforms Apple,Podbean,Spodify,iHeart.
Donations through Pay Pal
contact us
PO Box 1982 Maggie Valley, NC 28751
livingwithvictory.org
livingwithvictory@gmail.com
"A copy of the official registration and financial information may be obtained from the Division of Consumer Services by calling toll-free within the State.  Registration does not imply endorsement, approval or recommendation by the State." 1.800.HELP.FLA (435.7532)