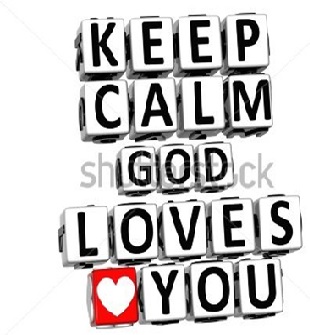 Dear Friends,
In these trying times, we need to have Faith not Fear. The series of  programs we are producing at this time to bring light to the darkness  with Hope and Encouragement. Will be 60 second messages you can listen to get a boost in your spirit while traveling this bumpy road. 
Laureen and I are in the at risk category of society, seniors, with a few medical situations. I have Asthma. Laureen is a breast cancer surveyor in her 7th year(went through 36 radiation treatment). We were in Orlando at Podfest2020 Convention when things started to unfold with the Coronavirus. It was a blessing to see so many compassionate people from all over the world. Social Distancing was practiced throughout.  We met many of our Podcast Peers. So many good things out of the Dark Cloud that tried to dampen the Event, but could not. My point we were caught off guard but, no one was caught up in Fear we worked together and made sure we followed the  CDC guidelines. We are posting this for your encouragement in this storm. Please take some time to Rate our Podcasts on Podchaser.com we would appreciate the feedback..   from the 91st Psalm NKJV:

Safety of Abiding in the Presence of God
91:1-3
He who dwells in the secret place of the Most High
Shall abide under the shadow of the Almighty.
2
I will say of the Lord, "He is my refuge and my fortress;
My God, in Him I will trust."
3
Surely He shall deliver you from the snare of the [a]fowler
And from the perilous pestilence.
We weathered the storm in Orlando in a massive community effort from those in attendance  You can too.  Thank you to Event Coordinator #Chris Kirmitsos and staff for a super Job.no matter where you are. You are never alone. He is with you. Jesus is your umbrella in life's storms.
If you need Help with something contact us. email us livingwithvictory@gmail.com prayer request or other needs you may have.
RATE OUR PODCAST AT Podchaser.com 
Remember our sponsor who has been so supportive and going through what all of us are facing today.
Teague's Cafe is offering Delivery by GRUBHUB CLICK ON SIDE-BAR LOGO FOR ADDITIONAL INFORMATION.
Contact Information:
Living With Victory Ministries, Inc.
P.O.Box 1982 Maggie Valley,North Carolina 28751
www.livingwithvictory.org
livingwithvictory.podbean.com 
828 926 4600
 Tim Hodges Editor/Producer Tim Hodges -Morning Talk Show Host WPTL 101.7FM Canton, NC