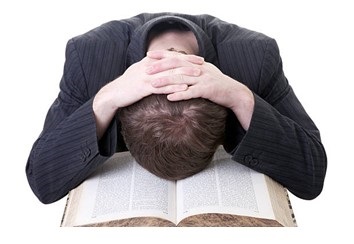 Laureen's First Book
Climbing Out Of Your Despair with God's Promises
Now  available On Amazon and the Kindle Store



Our Current Podcast episode

This episode and Laureen's Book on Amazon and Kindle go hand in hand. Throwing In The Towel and her book "Climbing Out Of Your Despair with God's Promises" are a perfect match. This episode's Topic:
Sponsored by Teague's Grocery and Cafe' 130 Soco Rd. Maggie Valley N.C. Delivery by Grubhub
This Episode based on 2nd Corinthians 4:7-10
Just because we are crushed on every side and it seems like there is total chaos around us, it doesn't mean we are to give up our dreams and visions and stop moving forward.  It may slow us down a bit, and it may take us in another direction but with God and, in His timing, He will bring i
t to pass if we do not quit! He is always on time. We can conquer anything He has called us to do if we follow His leading. His Will-His Way-His Timing.

24:19min
Sponsored by
130 Soco Rd. Maggie Valley, NC
Delivery by Grubhub
Now available in paperback and Amazon Kindle Book Store.



About the Book
Nothing can compare to feeling like you have been thrown into the deep, dark abyss, without any light to guide you. Today, many of us are asking, "Where is hope?" Throughout their fifty-four years of marriage, Laureen and Tony have gone through many storms in their lives that seemed impossible to overcome—from bankruptcy to Laureen's breast cancer and many other trials and tribulations.
They have learned that truly trusting Jesus will see you through to the other side every time.
Life isn't about waiting for the storms to pass, it's about learning to dance in the rain with PEACE, JOY, and VICTORY, because Jesus is your umbrella in the midst of the storm. Click below on title for Book page on Amazon.

Climbing Out of Your Despair with God's Promises: Hope and Encouragement  
by Laureen Giorgio | Jun 17, 2021
Become a Patron of Living With Victory Radio Podcast


Free shipping in the USA. Jesus, Last Supper Gold plated coin by Leonardo Da Vinci. with a donation of $10 or more with PayPal

(Click on "PayPal" to donate. Thank You!)
Contact us:
Living With Victory Ministries, Inc.
P.O. Box 1982
Maggie Valley, NC 28751
livingwithvictory.podbean.com
livingwithvictory.org
"A copy of the official registration and financial information may be obtained from the Division of Consumer Services by calling toll-free within the State.  Registration does not imply endorsement, approval or recommendation by the State." 1.800.HELP.FLA (435.7532)