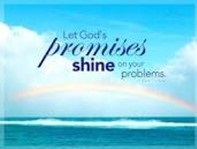 Contact us: Send Your Prayer Request And Comments
www.livingwithvictory@gmail.com
60 seconds of Hope and Encouragement by Laureen Giorgio
No crisis can ever overshadow God's Promises!(based on Psalm 91:1-5) Episode #1. 

 "[Then] He will cover you with His pinions, and under His wings shall you trust and find refuge; His truth and His faithfulness are a shield and a buckler. Psalm 91:4

DOWNLOAD AND LISTEN FOR THE REST Of THE STORY
FOLLOW US
Living With Victory Sponsor click sidebar for additional information.
   Cafe Delivery GRUBHUB
Special thanks to Christine and Don Chamberlain, Organic Bean Coffee Shop Maggie Valley N.C. continued support during these stormy days. 
Living With Victory Ministries, Inc.
P.O Box 1982
Maggie Valley NC 28751
We will continue to bring short message of Hope and Encouragement in the coming weeks based on Psalm 91.