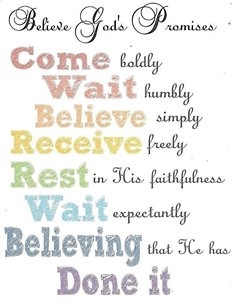 Living With Victory Radio Podcast
God's P
romises-Episode 4

Psalm 37:3-7,23
Laureen and Tony, 2018  trip to Orlando: Interview with Anne Curtis "Queen of Hearts" (Healing Arts, Facilitator Breast Cancer Support Group.) At WTLN  Studio's in Orlando
God's P
romises-Episode 4

Psalm 37:3-7,23 "Delight Yourself In The Lord"

Program snapshot
Matthew Henry's Commentary explains:
vs:3-4 "These 2 verses tell us to do good and to delight in the Lord, which is as much a privilege as a duty. This privilege duty has a promise annexed to it-He will give you the desires and secret petitions of your heart"
Annexed means to attach, especially to something larger or more important.
When we follow these two verses, we are attaching ourselves to something bigger and more important than we are.  We are attaching ourselves to OUR CREATOR!
"ANNEXED" in Greek:
In Christian Theology, Kenosis [the act of emptying] is the 'self-emptying' of Jesus own will and becoming entirely receptive to God's divine will.
 A few minutes of Hope & Encouragement with Laureen Giorgio

 "Delight Yourself In The Lord" Psalm 37:4
We are a listener driven Podcast: Donate: PayPal on sidebar
 E-mail your comments,  prayer request, or ask for our monthly newsletter updates. livingwithvictory@gmail.co www.livingwithvictory.om

Living With Victory Sponsor: click sidebar for additional information.
   Cafe Delivery GRUBHUB
  FOLLOW US
                       FACEBOOK,TWITTER, INSTAGRAM, YOUTUBE

S

pecial thanks to Christine and Don Chamberlain,

Organic Bean Coffee Shop Maggie Valley N.C. continued support during these stormy days.
 Write us:
Living with Victory Ministries, Inc.
P.O. Box 1982  Maggie Valley NC 28751
livingwithvictory@gmail.com/ WordPress Blog