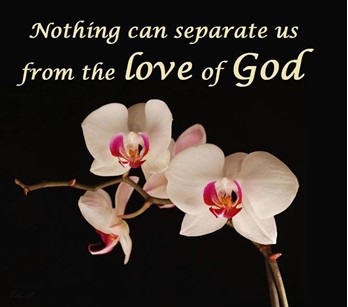 How Secure do we feel in God?
Living With Victory Radio Podcast
Hosted by Laureen and Tony Giorgio
Discussing  some of their life storms, a hospital stay, followed by a pick-up  truck  running a
Stop Sign
  Totaled their only means of transportation.
Sponsored by:
Teague's Grocery and Cafe
Maggie Valley, NC 28751

 Natalie Keefer from-Savvy Sisters Solutions

Mckeesport PA • Marketing Agency
"Wonderful ministry and amazing podcast full of hope and God's words"
Eddie Floyd From-America Matters Media.
"Best Message about our Lord and Savior ANYWHERE. LOVE BOTH of them."

"Many thanks for your donation for Rathbun House Thanksgiving dinner. The meal was beyond wonderful and the guests loved it so much. We appreciate your kindness so much and all you do for the House. I hope you had a wonderful Thanksgiving with your family and look forward to talking to you soon."

Bob Jackson 
MountainCare Rathbun House

The Rathbun House provides a home-like setting for families and caregivers who are accompanying a patient that is receiving treatment at local hospitals. The Rathbun House is a not-for-profit establishment
and is the only hospitality house in Western North Carolina.

Donation PayPal

Living With Victory Radio Podcast  is a Listener driven Organization. 
Contact us:
Living With Victory Ministries, Inc.
PO Box 1982
Maggie Valley, NC 28751
livingwithvictory.org
livingwithvictory.podbean.com
Remember: Nothing Can Separate You From the Love Of God.
Living With Victory Ministries, Inc. is a Registered 5o1(c)(3) faith Based Charity non-denominational.

"A copy of the official registration and financial information may be obtained from the Division of Consumer Services by calling toll-free within the State.  Registration does not imply endorsement, approval or recommendation by the State." 1.800.HELP.FLA (435.7532) or www.FloridaConsumerHelp.com