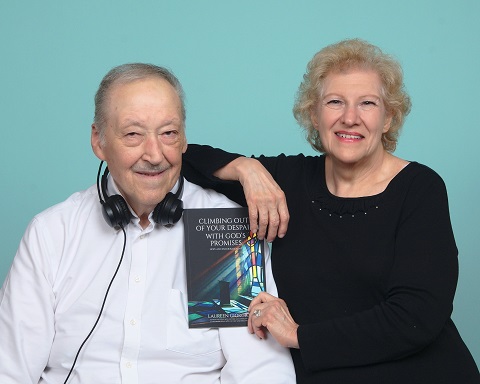 A Christian Radio podcast Tony and Laureen talk about their lives and 53 years as Husband and Wife and the Storms they encountered,and operating a Charity for 37 years and still going. And what they learned about having faith trusting God. Go to Amazon books and Kindle to learn about Laureen's first paper back book called "Climbing Out Of Your Despair with God's Promises" on sale now for the Holidays. The book is based on 10 10 minute episodes Laureen did on God's Promises. Purchase books locally at Organic Beans Coffee Co. in Maggie Valley North Carolina and Blue Ridge Book store in Waynesville North Carolina.Podcast sponsored by Teague's Grocery and Cafe' GRUHUB delivery. Stop in Maggie Valley's One Stop Shopping experience.
Episodes
Saturday Sep 11, 2021
Saturday Sep 11, 2021
9/11 REMEMBERED. NEVER FORGET THE EVIL..
From our archives in honor of all those who lost life, limbs, loved ones and neighbors by the thousands during a terrorist attach on our Country. God Bless American.
And How Laureen and I experienced the terror, Living in Orlando watching this nightmare unfold on a live broadcast we were watching the President visiting a school and the look on his face when an aide came to him an whispered in his ear.
The impact it had on us who had family and friends in New York who worked at the Towers or close by. Trying to make phone contact with anyone was impossible. Words can't describe the Fear that sets in. Listen and share.
Sponsored by
Teague's Grocery and Cafe.
130 Soco Rd
Maggie Valley NC
deliver GRUBHUM