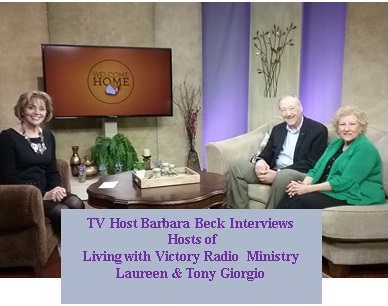 What are they all about? Barbara Beck Host of Welcome Home on TV 45 Orlando interviews Tony and Laureen Giorgio about having Victory In your Storm. 12 min. Video.

Would you like to help become a Patron to Living With Victory Radio Podcast to continue it's Community Service and Podcasts of Hope and Encouragement Click the Paypal donate Button on the Sidebar make a $5.00 a month Pledge. Thank you for caring in these trying times.
Living With Victory Ministries, Inc.
P.O. Box 1982 Maggie Valley, NC 28751
livingwithvictory@gmail.com