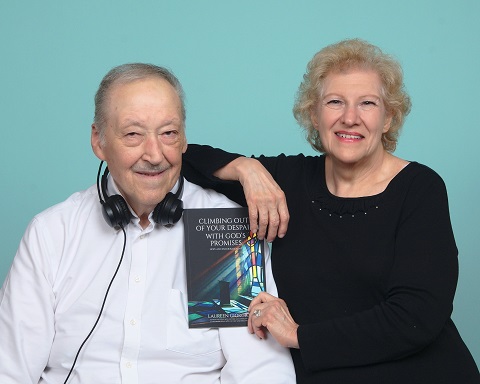 A Christian Radio podcast Tony and Laureen talk about their lives and 53 years as Husband and Wife and the Storms they encountered,and operating a Charity for 37 years and still going. And what they learned about having faith trusting God. Go to Amazon books and Kindle to learn about Laureen's first paper back book called "Climbing Out Of Your Despair with God's Promises" on sale now for the Holidays. The book is based on 10 10 minute episodes Laureen did on God's Promises. Purchase books locally at Organic Beans Coffee Co. in Maggie Valley North Carolina and Blue Ridge Book store in Waynesville North Carolina.Podcast sponsored by Teague's Grocery and Cafe' GRUHUB delivery. Stop in Maggie Valley's One Stop Shopping experience.
Episodes
Thursday Feb 17, 2022
Thursday Feb 17, 2022
What is the Source of your Music?
Hosts: Laureen and Tony Giorgio 26:13 min.
Program Notes:
February 3rd, 1959 a plane carrying American Rock and Roll musicians  Buddy Holly, Ritchie Valense and "The Big Bopper" J.P. Richardson crashed near Clear Lake, Iowa. They were all Killed.
This prompted Don McLean in 1971  to write the song American Pie ("The Day The Music died")
"Bad news on every doorstep I couldn't take one more step"
Topic Scripture:
Psalm 32:7 "You, Lord preserve me from trouble. You surround me with songs and shouts of deliverance." Amplified Bible, Classic Edition.
Where does your music come from? Who or what is your source to give you music that will comfort you way down deep inside your soul, where no one can see the pain that only God knows is there? The kind of pain that you can't explain with words. The kind of pain that you don't even know you have until you are quiet and still?
Our lives have been turned upside down since 2020 with the pandemic.  Most of us feel that the music has died. That there is nothing but hopelessness. The Good News is The music did not die! - Laureen Giorgio  - Download for the rest of the story.

The Peace He gives now. is the same Yesterday, Today and Forever- That peace Never fails or dies- Laureen Giorgio
Living With Victory Radio Podcast Sponsored by:
Teague's Grocery and Cafe'
130 Soco Road
Maggie Valley, NC 28751
Delivery by GRUBHUB


If you want to access information about Laureen's book, "Climbing Out Of Your Despair with God's Promise"
Click the link below for one-stop shopping for Laureen's book online:
https://books2read.com/Climbing-Out-of-Your-Despair-with-Gods-Promises-Hope-and-Encouragement
Her book is found on Barnes and Noble, Amazon/Kindle, Walmart Kobo Rokuten ebooks, Apple books, Angus & Robertson,  Australia and many other world wide outlets. Locally at Organic Beans Coffee Company Maggie Valley NC and Blue Ridge Books in Waynesville NC.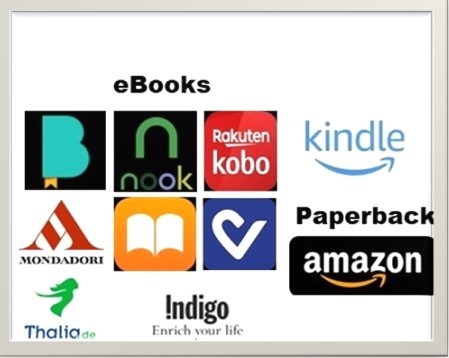 Look for Laureen's Column and ad in the March issue of  the Positively Haywood by Vicinitus paper Haywood County NC

Contact Laureen or Tony Giorgio
livingwithvictory.org
PO Box 1982
Maggie Valley NC 28751
Living With Victory Ministries, Inc. is a 5o1(c)(3) Charity registered with the State of Florida.
Tim Hodges Voice overs, Editor, Producer.
Living With Victory Ministries is an all Volunteer Community Outreach organization. All residuals from Climbing Out Of Your Despair will go to Living With Victory Ministries.We are a listener driven Podcasts.